Kachi has finally dropped the most strongest statement so far as he disclose how he want things to be between him and his partner Rosie.
Kachi while discussing with anuty about having children stated that he has agreed with Rosie for them to have three children only.
Kachi added that he has come to the terms of accepting Rosie son called Jeremy as his first and only son.
He went forward and said that he want 2 more girls from Rosie. Kachi said he need the girls because they had no girl in his family.
This decision cracked up his fans because on a normal note one won't believe that kachi will accept Rosie son as his only son because of the tribe he came from.
Other still believes that kachi is still making things up to attract viewer sympathy.
Recall that Rosie Initially opened up that she has two sons and one was taken from her and they also denied her access to meeting or seeing the boy.
Reacting to the decision reached by Rosie and Rosie, a Twitter user identified as Evinick3 suggested that Rosie should look for her first fruit and make up with him since she has opened up on national television.
Read below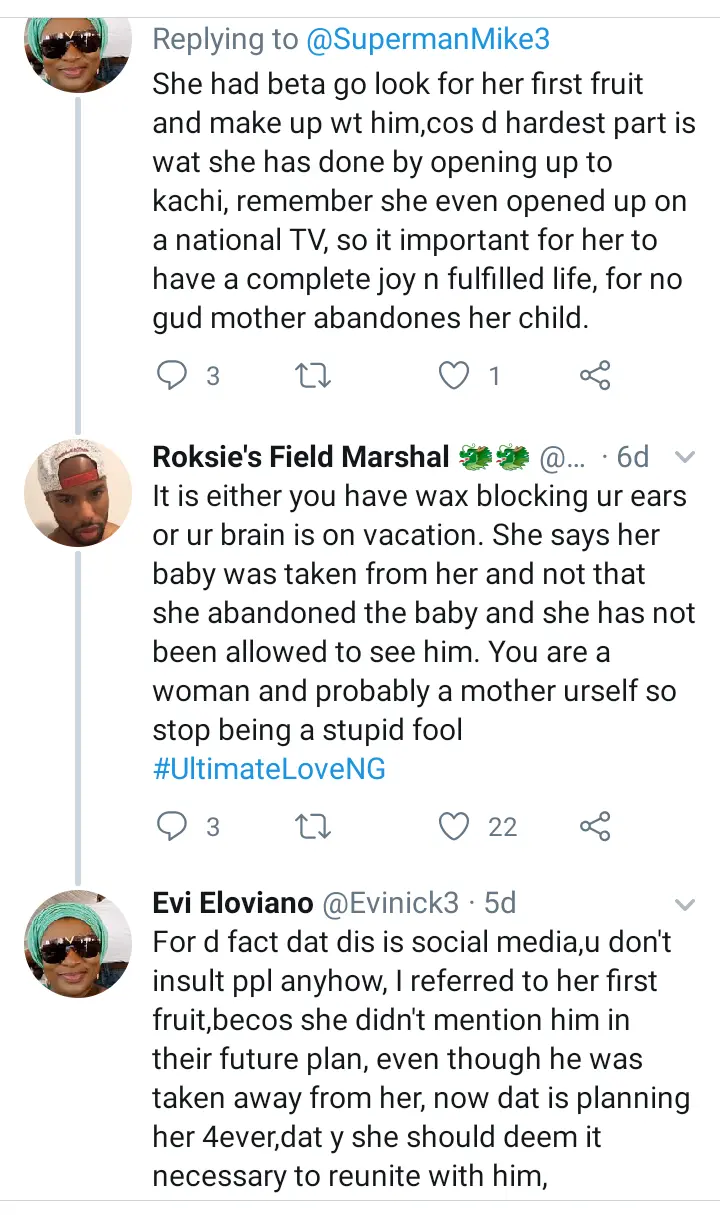 Others were in the view that God should perfect Rosie and kachi plans and bless their heart desires.
What do you have to say concerning this kachi decision. Is it a welcome decision or trash. Kindly leave ur comments below.
Don't forget to like and share this post
For more updates, click here