20 yrs later, S. African lawyer represents his dead beat dad that left him at 5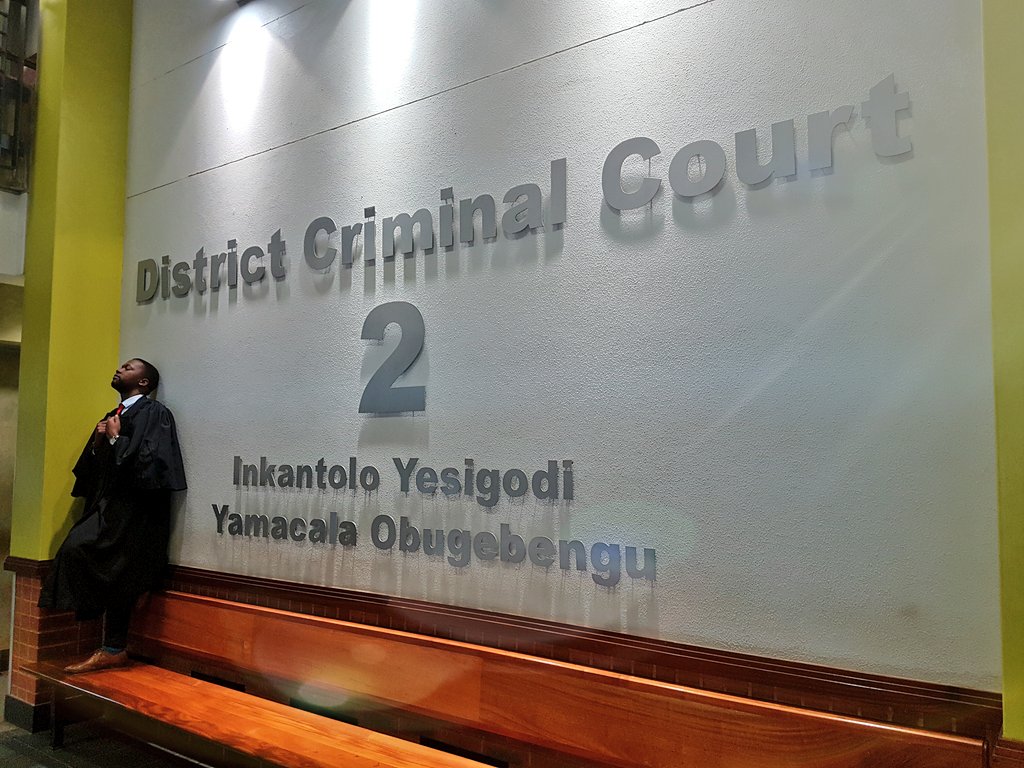 20 years later, a South African based lawyer known as Kamohelo Mokena, represents his deadbeat dad that left him when was 5 years old.
He made this known when he took to his twitter account to explain it all. According to him, "My father left me when I was 5 years old with nothing at all. 20 years later he appeared as an Accused at Palm Ridge Court. He approached a young Attorney for legal representation and realized it's his son he left. He couldn't look at me in the eyes. God works in mysterious ways
I accepted his mandate and represented him. I fought through and through. He was found not guilty at the end. I was conflicted emotionally but I composed myself and proceeded with the matter. He couldn't stop thanking me. He gave me a huge hug and said he is proud of me he added.
My father left me when I was 5 years old with nothing at all. 20 years later he appeared as an Accused at Palm Ridge Court. He approached a young Attorney for legal representation and realized its his son he left. He couldn't look at me in the eyes. God works in mysterious ways pic.twitter.com/S3XBjGq50e
I accepted his mandate and represented him. I fought through and through. He was found not guilty at the end.




I was conflicted emotionally but I composed myself and proceeded with the matter.




He couldn't stop thanking me.




He gave me a huge hug and said he is proud of me. Mxm