Kindly share this post to enable other have access to this information. Click below. Thanks and happy reading!!!
Whale dies after eating more than 17 lbs of plastic in Thailand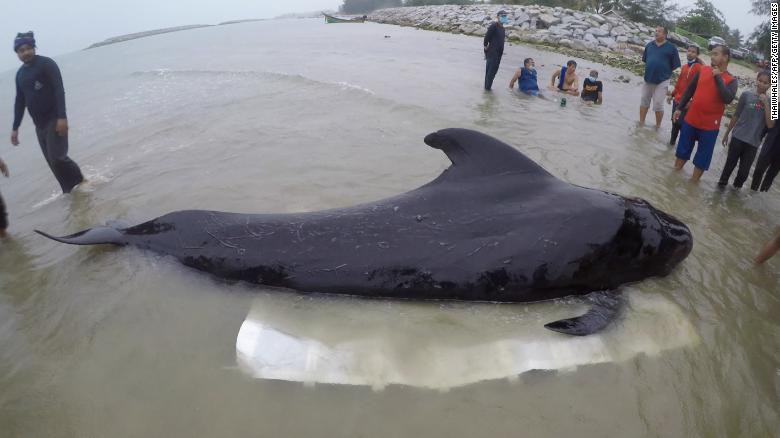 A short-fin male pilot whale has died in Southern Thailand after ingesting more than 17 lbs of plastic bags and packaging, a sobering casualty of the waste littering the world's oceans.
During an autopsy veterinarians removed more than 80 plastic bags from the whale's stomach, said Jatuporn Burutpat, Director-General to Thailand's Department of Marine and Coastal Resources.
Officials say the whale was spotted by locals on May 28 looking ill and floating abnormally.
Government veterinarians were dispatched to care for the whale and were joined later by members of a local whale conservancy group.
Volunteers and veterinarians worked for several days to try and save the whale.
Burutpat said that on June 1, the whale started to vomit pieces of plastic and struggled fiercely as it tried to purge its body of the plastic.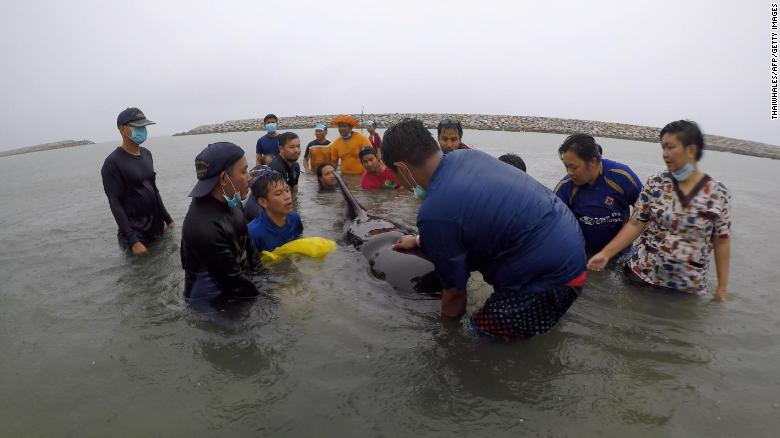 Don't forget to check out our educational blog, click here. You can also like our Facebook page for instant updates from this blog, click here
We promise to always provide current and credible news.
Please visit again
Click here to visit our homepage and view more posts for the day. Thanks